I know I know there was another apostasy of blog writing and I apologize for that! But I'm back and doing great so I will be writing more starting a brand new dispensation of great blog writing as directed by the Spirit. As for now here is a little picture of where Eldorado IL is.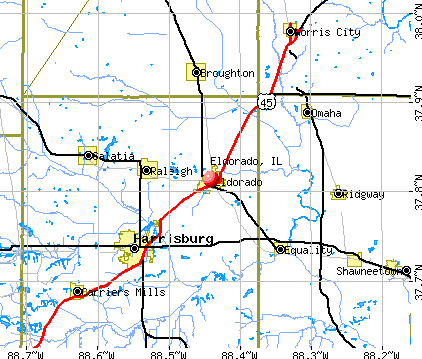 or to give you a broader picture as to where in IL it's located since this map probably doesn't help you out at all
Or in other words God loves to send me to places in the middle of nowhere, but that's just because He knows what I'll enjoy and where I work best!!! God knows me personally!
This entry was posted on Saturday, November 12, 2011 at 8:44 AM . You can follow any responses to this entry through the
comments feed
.